If a menu already has a value, that's the default. The menu extends up and down from there, and Contains is at the top. The top can get cut off if the default is low enough on the list, and/or the sheet is high enough on the screen. It will scroll though if you move your mouse up.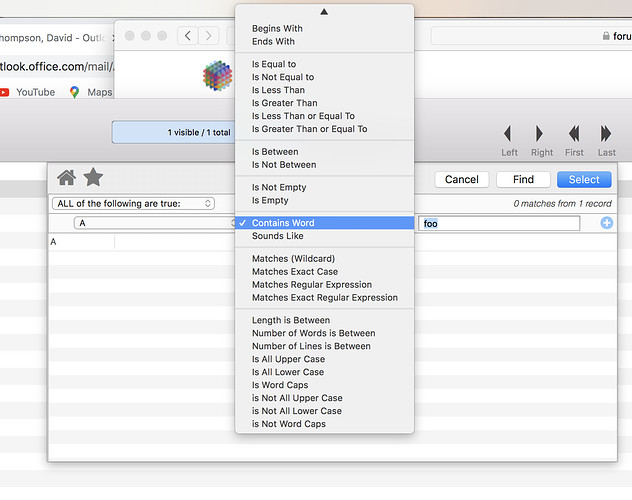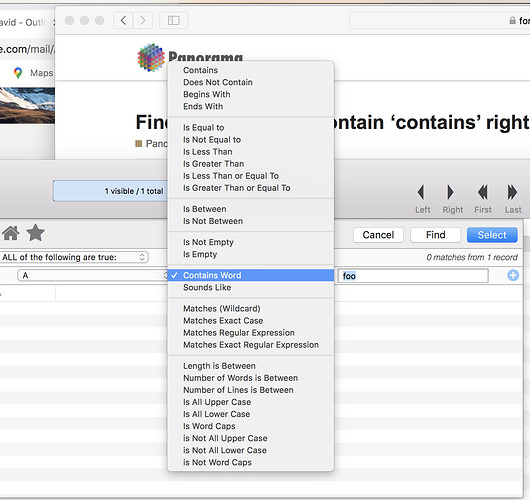 Once in the past week Contains vanished from my list of choices. It wasn't scrolled out of sight. I invoked Find/Select multiple times and Does Not Contain was the top of the list. I finally quit and restarted B19 and Contains was back. I have no idea what I'd done to lose it, but I believe it's possible.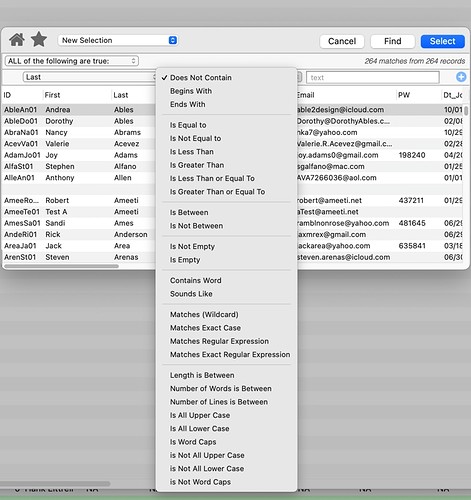 Sorry for uploading a poorly structured screenshot. My contains is still missing.
O wait. My screenshot was proper. Dave's was adjusted to show that things could be offscreen which I accept but was not the case in my example.
After I saw John's post, I looked closer and noticed your menu doesn't have the little arrow at the top to indicate there is more above. I can't get the choice to disappear without the arrow appearing.
I had the same problem after loading 10.2.0.b19, 'Contains' was not there and cannot be found! Then I applied the recipe of JohnB, restarted PanX, and all was OK, 'Contains' is back.