I've been encountering issues with getting Global variables recognized across databases.
As a test I created two new empty databases; Files A and B. This was to ensure there are no fields or other variables interfering. I Quit Panorama between numerous tests to also ensure there was nothing in memory carrying over from one sequence of opening the files to another.
I want A to be the source of the Global value but I need to avoid errors if B has been opened without A.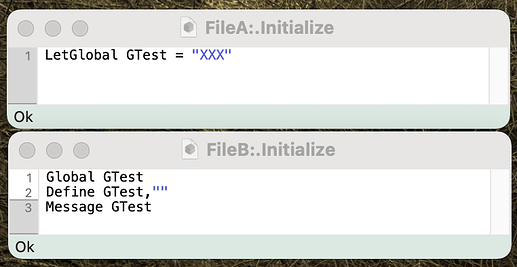 If A is opened first all seems to be well. If B is opened first, then A, GTest never shows as having a value in B.
info("globalvariables") sometimes shows it as existing in both databases, but only A shows it as having a value.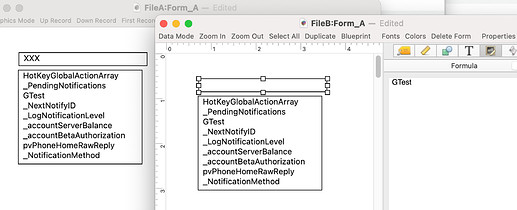 Of course there are various ways to create and define globals. I've tried a number of combinations without success but the approach I've used here should work.