I built a tool that helps me find words of certain lengths with special start or end or contained letters.
My database has fields "Words" and "Length" and a form with a text list object and five text editor objects for the search in the text list. Four of my searches are working perfectly, but I am having trouble with the fifth part.

This part shall search for words containing a certain letter (4th input) at a certain position (5th input). As you can see in my video, any entry in the 5th input TE object delivers an empty list.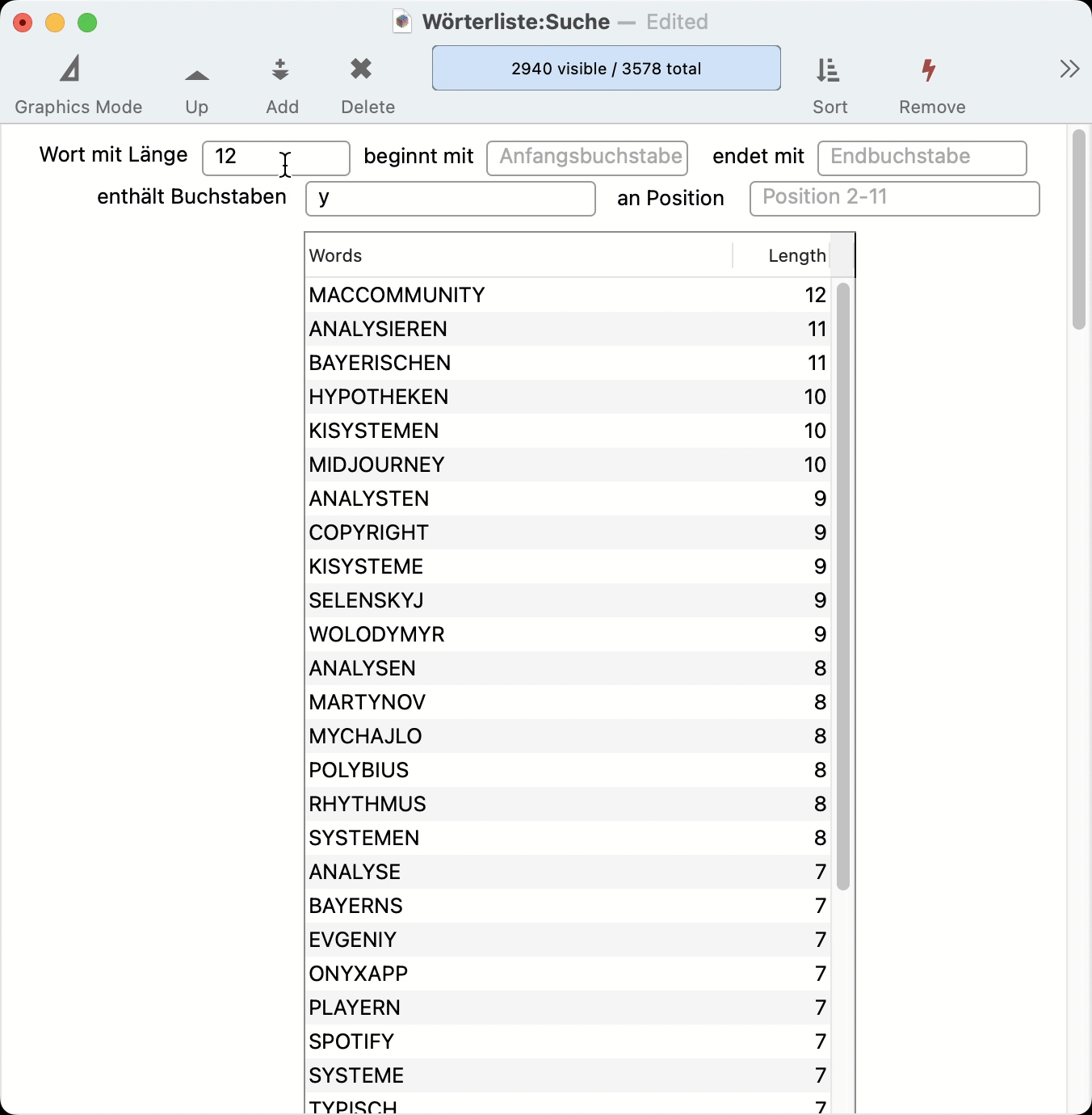 This is my query formula. What's wrong with it?
(LSuche="" or Length <= val(LSuche)) and (Anfang="" or Words beginswith Anfang) and (Ende="" or Words endswith Ende)  and (Enthalten = "" or Words contains Enthalten) and (Position = "" or  Words[val(Position);1] = Enthalten)

The fifth part of the query is this:
(Position = "" or  Words[val(Position);1] = Enthalten)