If you want to receive an email every time someone posts or replies to a topic, you need to check a few preference boxes. Begin by clicking your avatar, and choosing the little gear wheel that appears in the menu.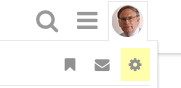 That will open your preferences. Then you click on "Emails" in the left column and check boxes you think are appropriate.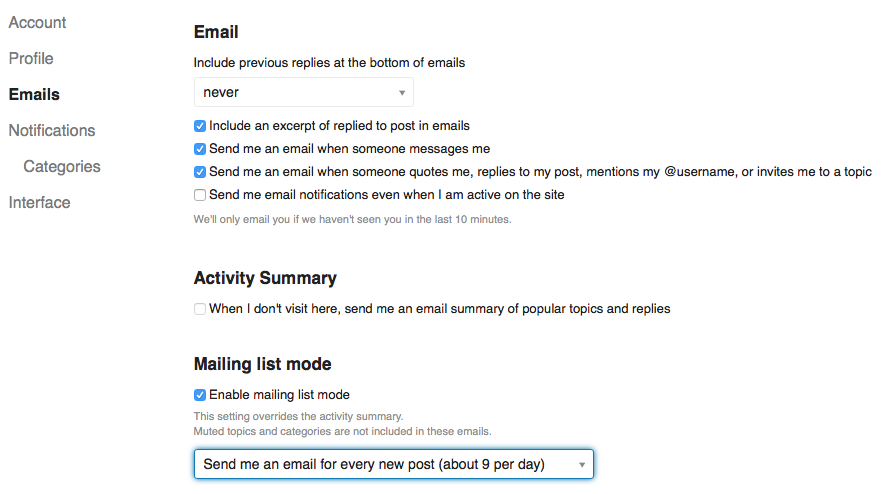 You can reply to a post by sending an email reply. To start a new topic, you need to do that from the forum.