I use the following lines of code to automatically open and edit a Text Editor in a different database:
openfile "DB-B"
editfield "MyField"

I have been using these lines of code extensively without issues, until today, when I started assigning security options to my databases.
Specifically, if I set the target database for Developer can modify design, like so: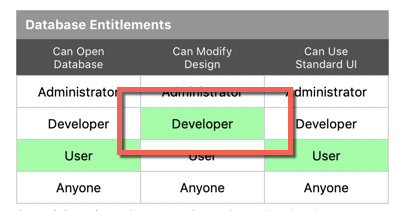 …end then login as a User, the editfield statement fails, throwing the error.
Is somehow panorama considering editfield as a modification to the design?