Occasionally, when moving forms or procedures around in the View Organizer, I get this message (I have Advanced Error Dialog switched on):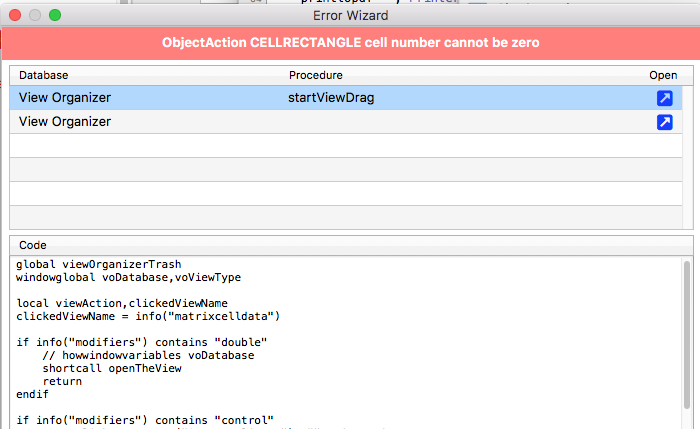 It also comes up every time I click in an empty space in the Organizer. Even without Advanced Error Dialog, I still get this error message:

Both of these last two are irritating and serve no purpose - can it be turned off? it would be good if the other one went away too.