Hello Pan X users!
One of my text fields (Shipping Address) terminates when I press Return. This seems odd to me, because as the picture below shows, the Return termination box is unchecked.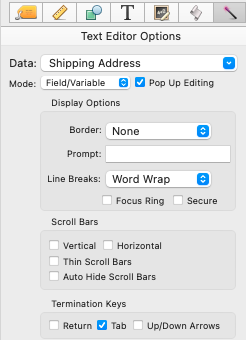 Instead of terminating the editing of Shipping Address, I would like the Return key to move the edit cursor to the line below.
How might I accomplish this?