At work today I was working on a database getting forms and procedures converted to PanX. At some point I opened the PanX help to look something up. If I typed in the search term, I got the list of choices. But when I clicked on one, all I got was the Help splash page. Tried several search terms and many clicks. Re-booted PanX and it worked fine.
Working at home a few nights a experimenting with menus. Everything seemed fine. The next day I happened to click on the PanX menu and got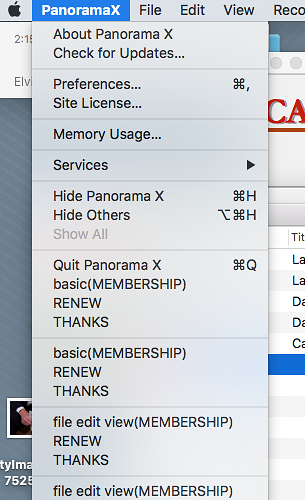 If the graphic doesn't come through, it is the standard PanX menu with I don't know how many copies of:
file edit view(MEMBERSHIP)
RENEW
THANKS
underneath.
I'm sure it is all my fault, but have no idea what I did in either case.