GARY'S ADDITIONS1 & HOTKEYS ASSISTANT
I have added two more files that are now available on the Panorama Database Exchange. This first file is called Gary's Additions1 and includes two new statements and three new functions:
Gary's Additions1
STATEMENTS
GetTextSheet prompt,inputtext
This statement will open a gettext sheet dialog attached to the current window. This is the same as I had suggested some months ago on this form but now issued as a custom statement.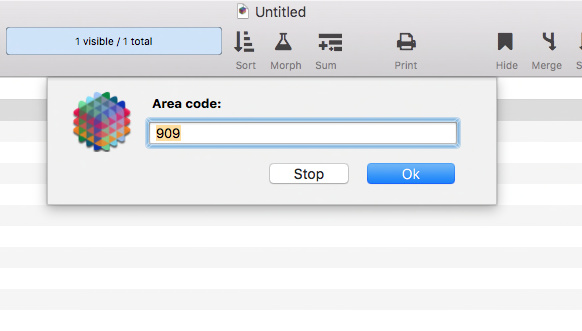 OpenHotkeysAssistant
A new statement that opens a modal Hotkeys Assistant window for creating 1 to 5 new hotkeys using the definehotkeys statement. The Hotkeys Assistant is also available as a stand-alone file as listed and shown below. Note that this statement does not need the stand-alone file below to function - everthing is built into it as is.
FUNCTIONS
MonthsOfYear()
Produces a carriage return separated list of all the months of the year. Can save a lot of typing.
Example: message monthsofyear()
January
February
March
April
May
June
July
August
September
October
November
December
DaysOfWeek()
Another carriage return separated list but of all the names of the days of the week.
Example: message daysofweek()
Sunday
Monday
Tuesday
Wednesday
Thursday
Friday
Saturday
NumericArray(startnumber,endnumber)
Again, a carriage return separated list of numbers starting with the start number and ending with the end number.
Example: message numericarray(1302,1311)
1302
1303
1304
1305
1306
1307
1308
1309
1310
1311
The second file is the stand-alone version of the Hotkeys Assistant as mentioned above.
Hotkeys Assistant

Gary Yonaites