Hello Panorama professionals and enthusiasts!
Do text lists allow for column names that contain a space? If so, how can I make that work?
For example, I have a text list that is linked to fields in a database, as the photo below shows.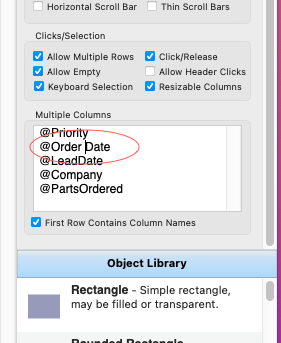 But, the space between "Order" and "Date" causes the following error.

If I change the field name to "OrderDate", the issue goes away.