Three or four times over the past week or so, I've had Text Editors in a database get completely out of synch with the actual data.
So far it hasn't amounted to any data loss or corruption. Clicking from record to record, closing and reopening windows has caused it to self-correct; so far.
The first screen shot shows the Text Editors in the background displaying what is expected from the record in the Datasheet.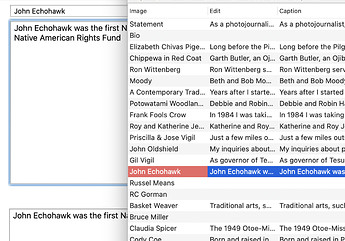 At times it changes to what the other two screen shots display. Moving to other records gets a similar response for a while. The Text Editors are displaying extracts of the entries of other records. The extracts aren't consistent either. It tends to be a random handful of consecutive characters from any part of another entry and from any field. The extracts aren't even necessarily from the same wrong record. They're from anywhere in the database.
At some point, something has caused it to get back in synch, but I have yet to know what I did that accomplished it.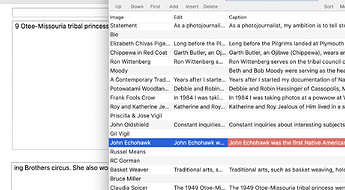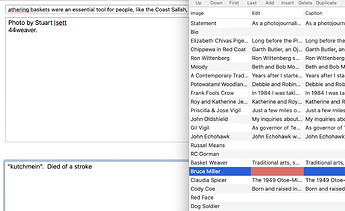 On the first occasion that this happened, the display in the Text Editors was corrupted to the point that I was seeing symbols rather than words, much like what you see if you are viewing binary data as text.
This is version 10.2.0.b25 on Monterey 12.0.1 and an M1 Pro processor.
The 100K database was created by whatever version I was using 30 days ago and is pretty simple. It has 7 fields, 1 form and no procedures. The form has 4 Text Editors, 1 image display, 2 single word Text Displays with very short procedures, 2 Text Displays that display word counts and 6 checkboxes attached to a single field.