Hello Everybody,
A PanX variable has the value shown below.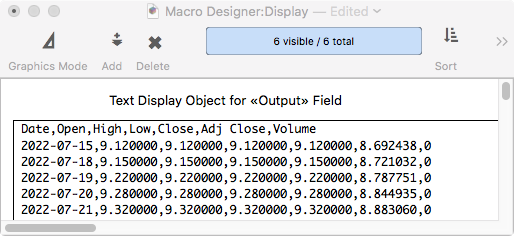 In Pan6, that variable is a text array, with a ¶ as a separator. A subsequent ARRAYFILTER properly acts on each row element.
But in PanX, the rows are NOT separated by a ¶ character. The ARRAYSIZE( function returns 1 as a value with a separator of ¶. So, how can I find out what the separator is? And why is it different from Pan6, which does have ¶ as the separator?
The procedure which produces the variable is the same (copied and pasted) in Pan6 and PanX.
Vic