I added a field width tag to the first field listed in the Constructor Template and produced the following unexpected result: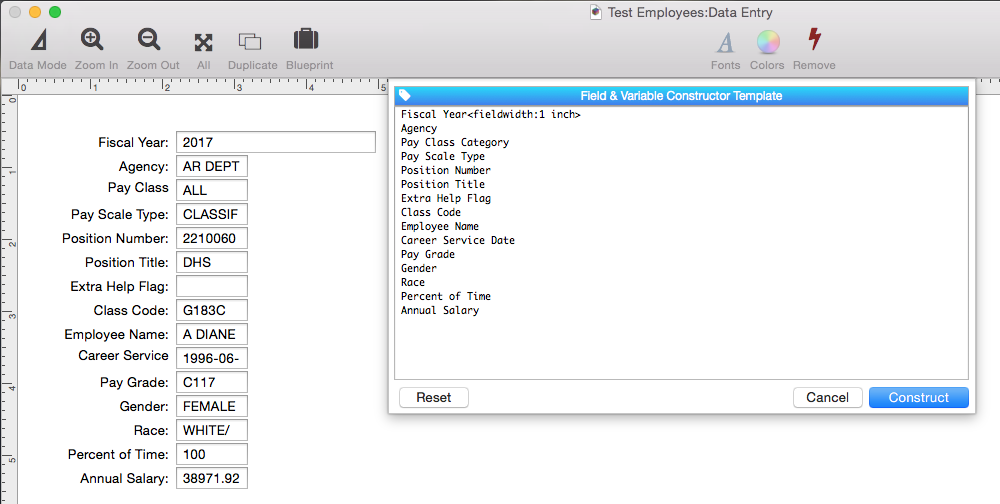 I then placed the field width tag at the top of the list and produced the expected result: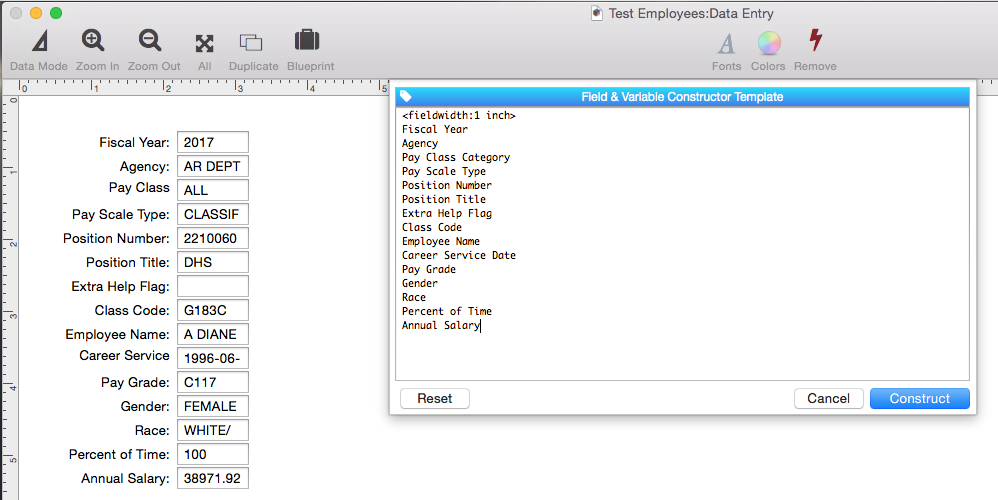 Adding the field width tag to a field in the middle of the list produced a layout with overlapping fields and labels: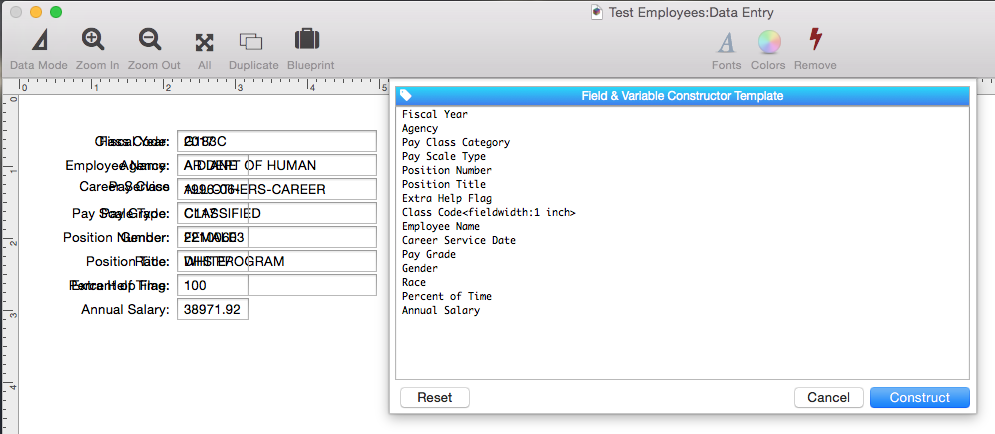 Any suggestions would be appreciated. This is the only form in a newly imported database. Fields have yet to be formatted / cleaned up.