I have this database: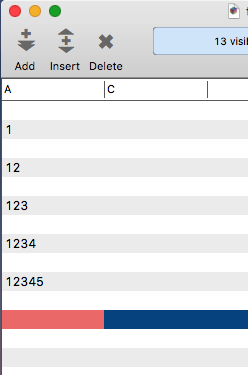 With the cursor in the position shown, I run this procedure:
findnth 4,A contains "123"
message A

I get the message "12345" even though there is no fourth occurrence of the string. I double-click on the empty cell and it displays: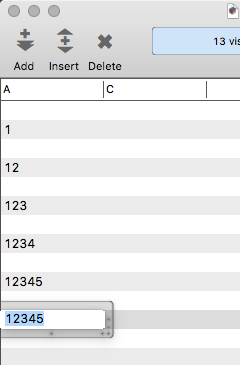 I click elsewhere and the highlighted display disappears. I double-click again on the empty (?) cell and it now appears to contain the "12345" string. But find and findnth can't find it. I repeat the test once or twice and Panorama crashes.
I think this might be a bug.
michael