In the help menu for the topic "Text Funnels" I think that there is a small error.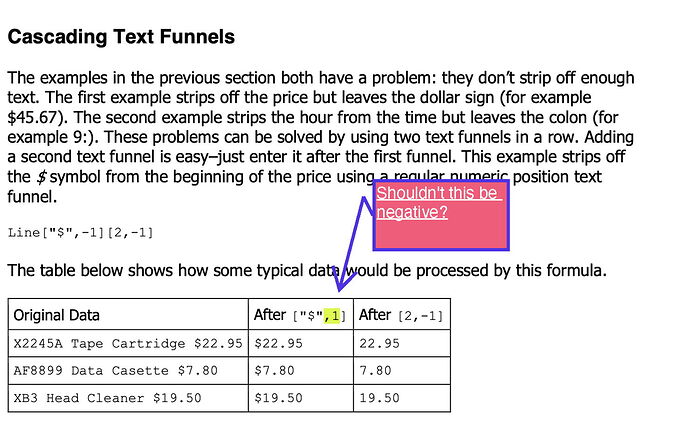 I am not sure if this is the right place to do this but Text Funnels always get my heart racing and I am in doubt that I am the only one that finds them challenging.
I owe this Group a lot.