If I follow these steps, I get this error message,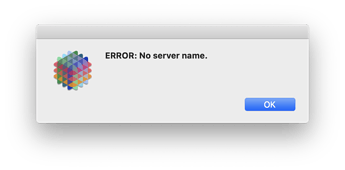 and the second of two databases listed as auxiliary databases does not open.
Start PanX, 10.2.0.b9 (3435) by click the dock icon for a shared database (in my case, "Navigator"
Use a Navigator procedure to open a second (non-shared) database named "BP"
BP has two auxiliary shared databases, "SD Matters" and "Timekeepers". Both have .Initialize procedures.
Result: SD Matters opens but Timekeepers does not. I repeated this several times.
To my surprise, I change the order of the Auxiliary databases, both databases opened normally (not secret) and their .Initialize procedures ran. The Auxiliary function seems to have stopped working as intended. [Added note: Sorry. I forgot to mark them as open with no windows after putting them back in place.]
I am in the process of downloading another copy of b9, but it's moving dreadfully slow. (8 kb/sec-a bad dialup modem). I'm stopping that and will try again later.
2:20 pm EDT: Downloading working normally again.