This was originally posted as a reply to Rico's post (Random data cells are empty …) but it's clearly a different issue so I've put it up again under a new heading.
If I select a field in the data sheet, then open a form containing a data cell for every field, no data is shown in the selected field. When I click in the data cell, the value appears.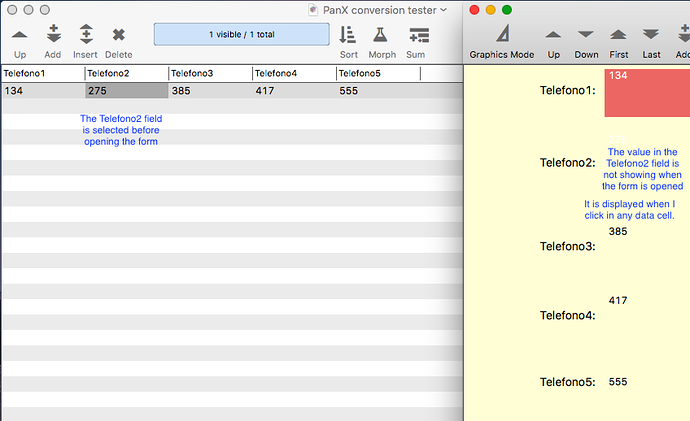 If some or all of the data cells on the form overlay a rectangle, an additional problem emerges - whenever I click on a data cell which overlaid a rectangle in Pan6, the value disappears. Clicking on another accompanied cell makes the new value vanish and the previous one reappears.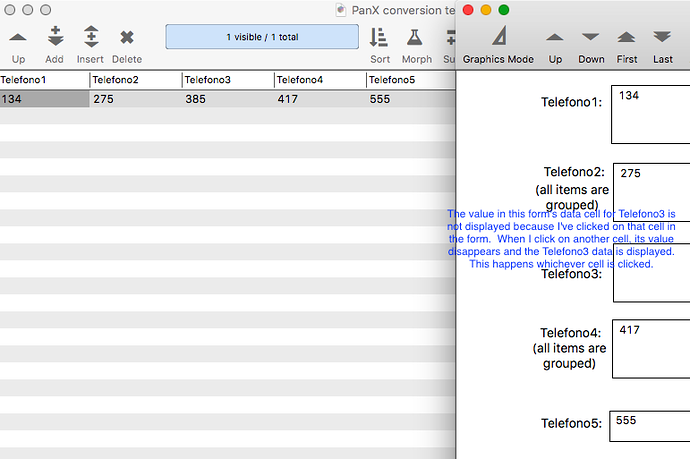 This second problem does not occur with data cells that did not overlay a rectangle in Pan6. Adding a rectangle in Pan X does not cause the same behaviour.
michael
Visit Topic or reply to this email to respond
To stop receiving notifications for this particular topic, click here. To unsubscribe from these emails, change your user preferences