Try this:
With Panorama not open, click on the icon in the Dock
Cmd_N for a new file
Open Panorama Help
Choose PrintOneRecord and Panorama freezes except that I can choose menu options.
Quit then sometimes produces empty boxes (as below), sometimes quits.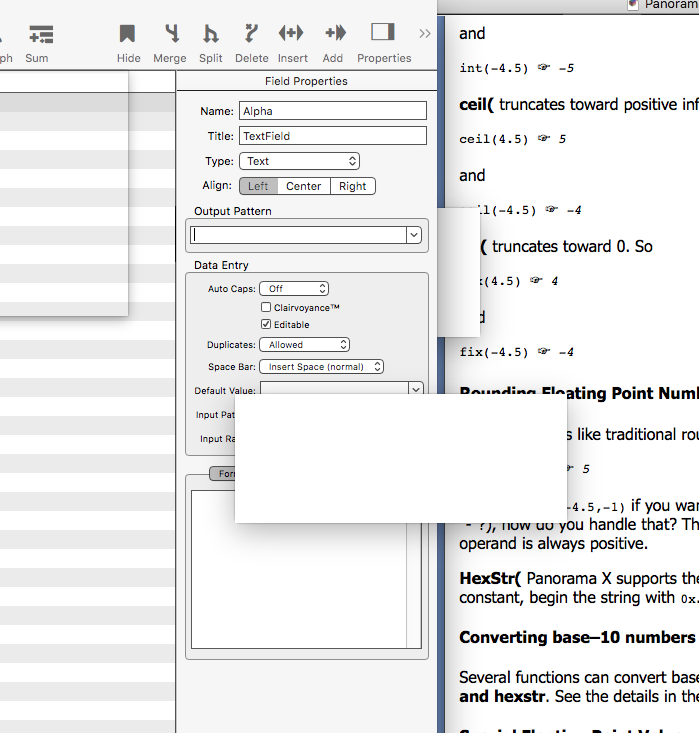 If I choose PreviewOneRecord I get this: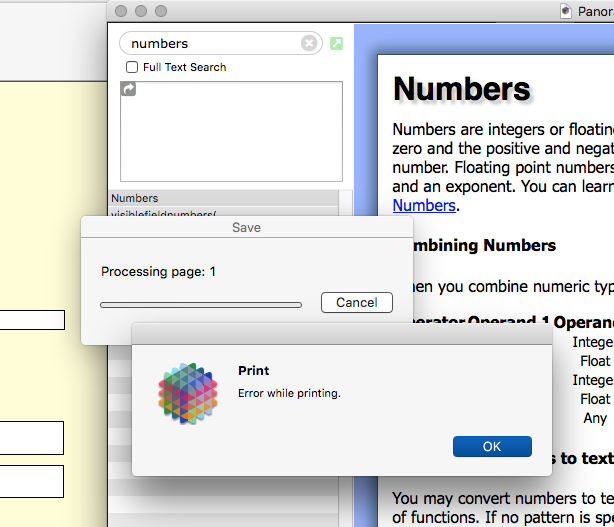 These may or may not be bugs but, in either case, how do I print a Help topic?
michael