I've been running some performance tests on the lookupselected( function and, according to Activity Monitor, Panorama X uses an enormous amount of memory, even for what seem to me to be relatively modest tasks (but maybe they're not). Here's a screen shot of Activity Monitor towards the end of a test where 16,000 records were looking up 8,000. The two databases have identical content, so the number of comparisons will be the minimum possible. No other apps were open.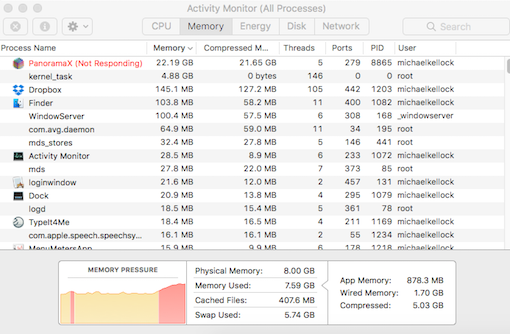 The tabulation shows Panorama X using 22 GB of memory while the display at the bottom shows that almost the whole of the 8 GB of RAM is being used. Several questions come to mind:
Is the Activity Monitor reliable or meaningful?
Does Panorama X swap in and out of RAM when it nears the limit?
What is actually going into all that RAM - seriously 22 GB?