Ten years ago today, I made the first commit to what was to become the Panorama X git repository. So today is essentially Panorama X's birthday!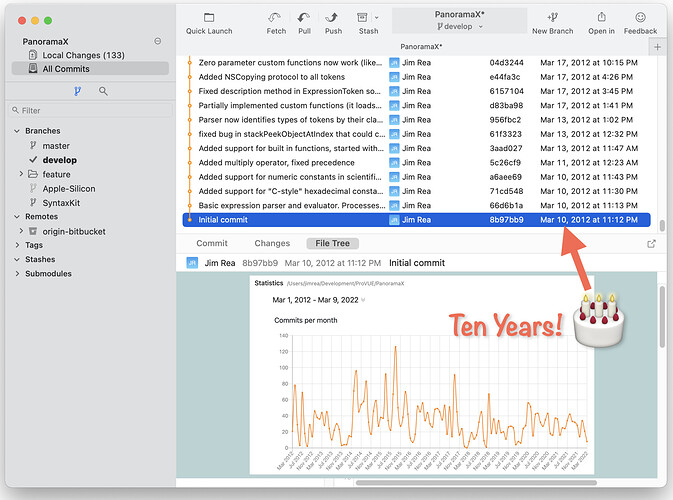 That initial commit was just a few hundred lines of code, the first of almost 4,000 commits and over a quarter of a million lines of code so far. And more importantly, over the past ten years Panorama X use has spread over thousands of computers worldwide.


Soon Panorama X 10.2 Denali will be finished, then I'll be looking forward to moving on with the next ten years of Panorama X development.

Jim Rea
Founder, ProVUE Development