Although Panorama X 10.2 is still a public beta and not the final release, it's definitely more stable than 10.1 at this point. And for users of macOS 12 Monterey, it's infinitely more stable, since 10.1 crashes immediately when launched on Monterey.
Since "crashing on launch" is not a good experience for potential new users, I've removed the 10.1 download link from the main provue.com page and replaced it with a link to the latest 10.2 public beta version. So new users will be able to download, install, and start running Panorama X without the fuss of hunting down the beta version.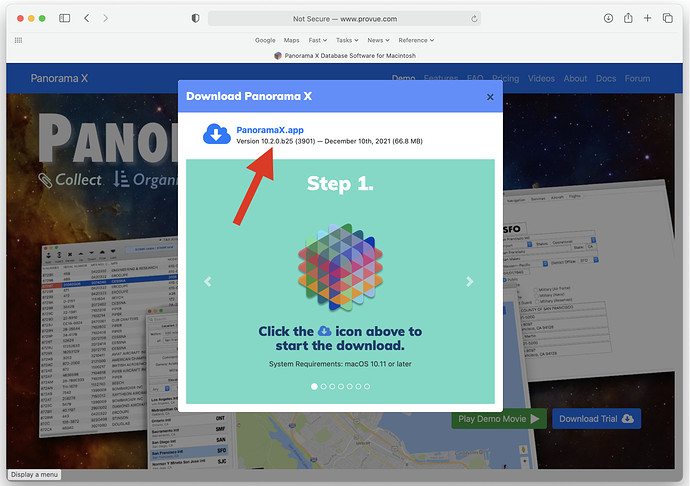 If you're still running version 10.1, I urge you to upgrade to the 10.2 release ASAP. And you'll definitely want to upgrade before you start using macOS 10.12 Monterey.
There is still one big step before Panorama X 10.2 graduates from public beta to "golden master" status – converting the code to native M1 for Apple's newest computers. Hopefully there will be progress to report in that area soon.