I am trying to construct a new form and the Object Library is blank. What am I doing wrong?
The only way I know of to make the Object Library blank is to type in an object search that doesn't match any actual objects. Here's an example of how the search works: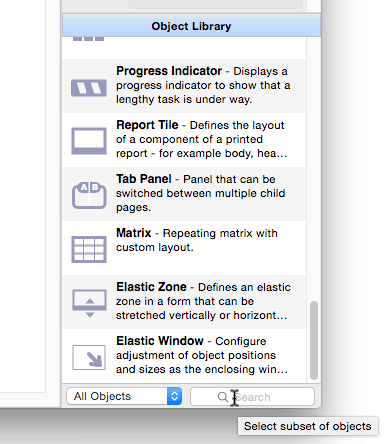 In this case, the search was for "radio" and there was one matching item. But if the search didn't match any items, the library would be blank.
Actually, I often have the Properties panel open with the Object Library blank. I then have to click on the object popup button and re-select All Objects and then they appear. This has been showing up in the last two or so system upgrades (I'm now on 10.12.2).
I have occasionally observed the same behavior that Gary describes.
Thanks Gary. Works perfectly.