I've been using PanoramaX for a couple of years now on my laptop, as well as on a couple of computers in the office. It still seems to be working fine on the office computers (as noted in my recent usage statements) but, having just gotten the following window, I see that my laptop copy isn't communicating with your servers.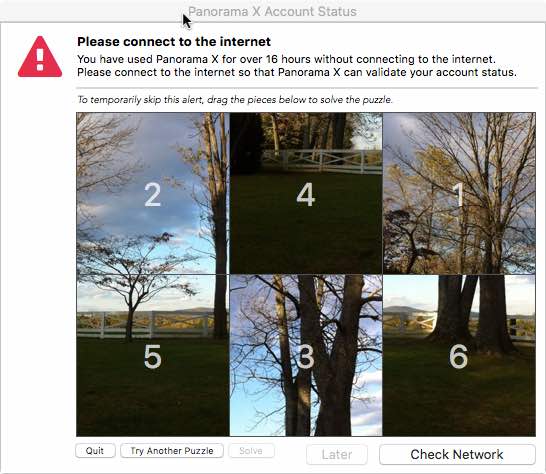 Once that window pops up, none of the buttons (Check Network, Quit, or Later) work. I also can't drag puzzle pieces. The only thing I can do is Force Quit PanoramaX.
When I open it again and check my Site License, it shows me (locally) as logged in, but anything that I try to do gives the message that there is a server error.
I am connected to the internet. I've restarted the computer. With this I can't do anything now.