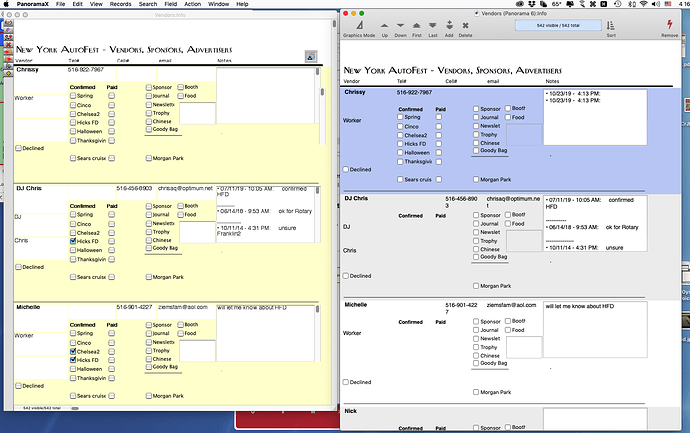 SO I have a simple form I've been using for eons to record vendor reserves at my shows. I'm trying to convert to PanX but nothing works, NOTHING! As you can see in the side by side, lefty being Pan 6 right being Pan X the Pan X version does not show all the check boxes. Also, if I click a check box in Pan X they all disappear!
I also can't click in a text editor box, simply nothing happens. HOWEVER, if I switch to single page mode from View as List everything works.
Any clues as to where I should begin?