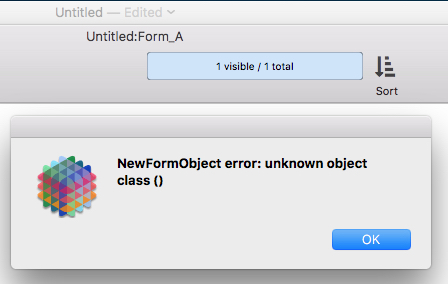 The above error message occurs while trying to create a new database from a blueprint that contains a form. That is: File -> New -> New Database from Blueprint.
Apparently any type of form (or report) will trigger the error.
The error seems to be triggered on older databases and not newly created databases. For instance, the above message was from a DB created in Jan 2017; however, a very simple DB created today, as a test, did not trigger the error.
Running macOS 10.12.6; PanX version 0.9.006 (2605).