PAN AUDIO PLAYER
I have just added my new project to the Panorama X Database Exchange. This player will play most common sound files and display their info and album art if they are included in the file. I have added 22 one minute song samples to get you started. You can add your own song folders (as many as you want!) and have them all available for your choosing. You can also drag and drop an audio file or a folder full of song files for immediate playing. The player is packed full of features as shown in this illustration.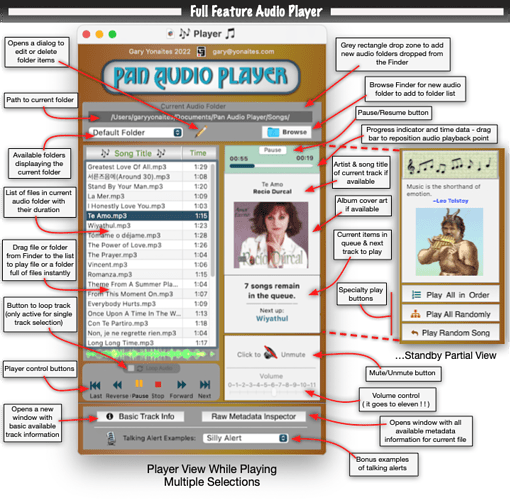 All the playback features are thanks to Jim for adding the many new sound commands and functions (this means you need the latest Panorama X b30 version or higher). There is additional info regarding this file and some special features that are shown on the Info page in the Database Exchange for the Pan Audio Player.
I hope you find this player useful and enjoyable.
Gary Yonaites