This may relate to TomQ's problem of having a Pan file in the Apps folder.
If I choose File>New>New Empty Database, a new window opens and a CMD-S brings up this dialog box: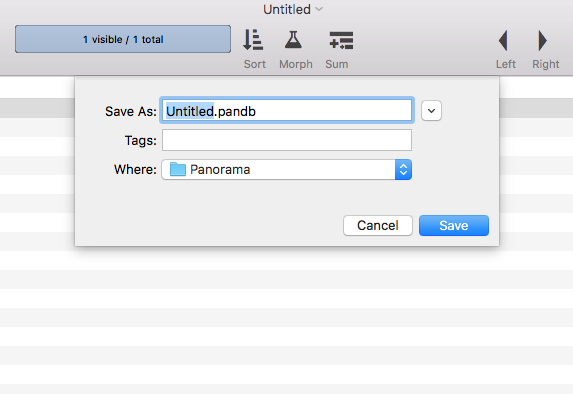 You will see that the default location for the new PanX file is the Pan6 folder. Can anybody duplicate this? If my iMac is again neurotic after a clean install I'll be very sad. I'm using Sierra which has caused me much grief.