Hello and thanks for reading this.
Coming to Panorama X from another program, and wondering the best way to do the following:
I have a field called SKILLS. In the other database (Airtable) I defined a multiple-select drop down. Clicking on it would reveal a list of skills. Choosing one would add it. Choosing several would add all of them to the field. That way if someone has multiple skills, they are all listed in the one field, as in this photo:
Field with drop down: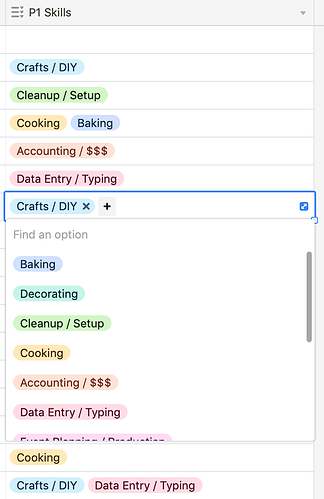 What's the best way to do something similar in Panorama X?
Thanks again,
Biagio