Hello Pan X enthusiasts!
As my eyes become dimmer with age, the magnify menu function becomes more important.
The photo below shows the different Magnify options.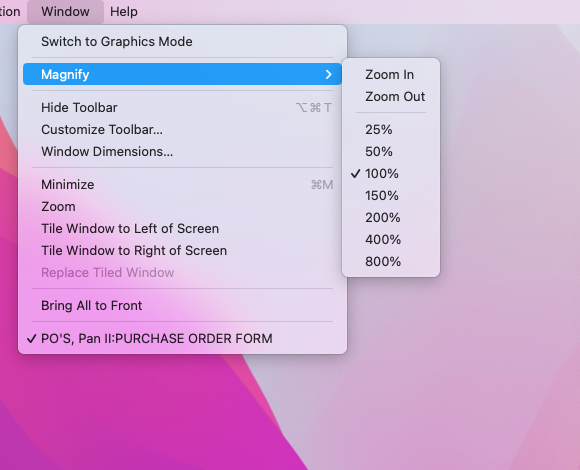 Is there a way to select a Magnify option not listed above? For example, could I magnify a form to 110%? If so, how?
Thank you!