I have an HTML file (actually, a summary of a complete FileMaker system) which looks like this: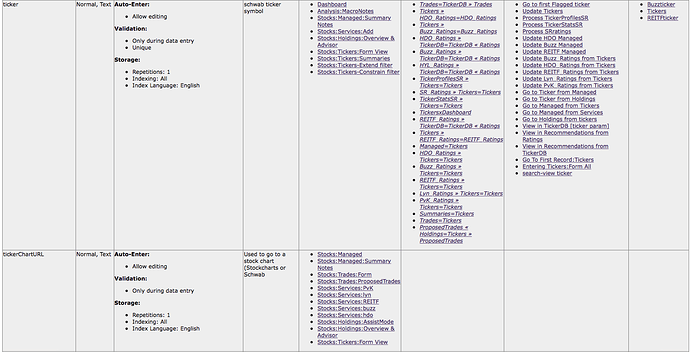 I want to import it into Panorama X. After some experimentation, the nearest I can get is to copy the data from HTML, paste it into MS Word, where it appears as a table, convert the table to text, copy the text, paste it into a plain-text TextEdit file (that's quicker and easier than saving the Word file as text) and import it into Panorama X. I then get this: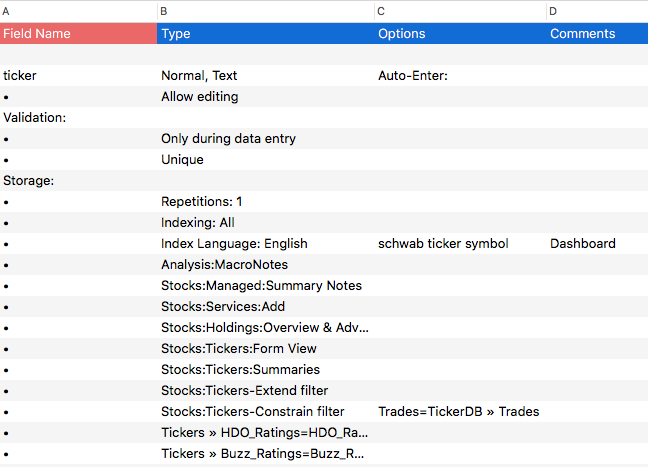 which goes on forever. The carriage returns in the HTML field cause each of the elements in a field to create a new record in Panorama X.
The structure of the HTML file is quite rigid so I might be able to write code to untangle the data and put stuff where it belongs but it won't be a trivial task and before I do that I want to check if any body has already cracked this coconut. Anybody?