It would be nice to have the formula cell grow vertically as the input content increases.
I went "under the hood" and changed the Formula Workshop form so the Formula editor is 4+ lines high instead of one and also enabled the vertical scroll bar. I set the Result display to accept rich text as well.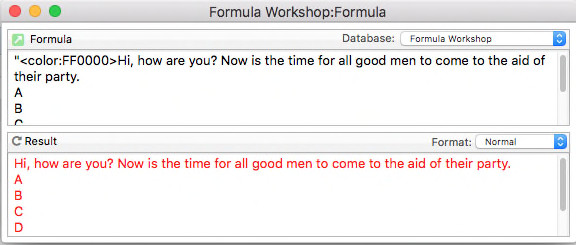 Not recommended for the faint at heart but doable.
It would really be great to have this incorporated into a new build; I'm faint of heart, myself.