Continuing the discussion from Form elements just disappear:
When the next version of Panorama X is released, form object handles have a new look. This new look is modeled after Apple's Keynote and Pages programs. (All of the screenshots below were taken with the new version of Panorama X.)

If an object doesn't fill it's rectangle, a blue outline will appear, again, this is like Keynote/Pages. In this example, all of the objects have blue outlines except for the green rectangle, which does fill its rectangle.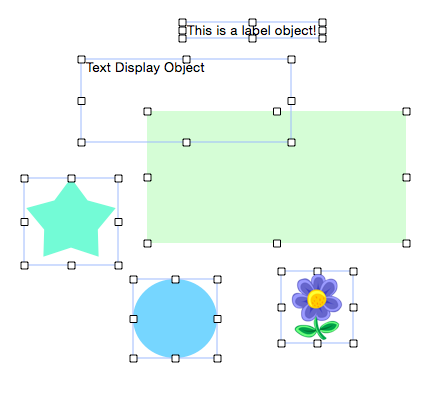 If an object has a border or bezel, the blue outline won't appear. I've modified the Text Display object to have a border. Notice also that the new handle design will show up on any type of background.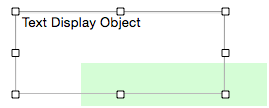 Objects which can display the blue outline are:
ovals
polygons
stars
text and image objects w/o borders
transparent push or popup buttons.