In getting a printtopdf procedure put together, I hadn't set a default printer. Panorama reliably locks up and requires a Force Quit. Neither the OK or Cancel buttons would allow me to otherwise resolve the situation. I could drag the windows around to set up the screenshot.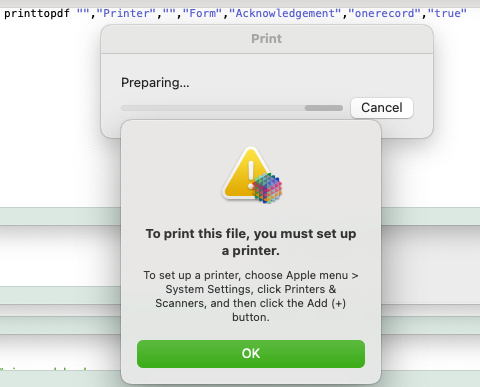 BTW, the documentation for PrintOneRecord does not make it clear that empty quotes no longer move on without a dialog.
When the options parameter is empty text ("" ) Panorama simply uses whatever print options were used the last time this database was printed.
I've encountered this before and have used printtopdf to resolve it. But I don't use it often enough to always remember and find myself resorting to printonerecord, then troubleshooting its failure.
A documentation correction has been submitted.