Hello Everyone!
Recently I received the following error message.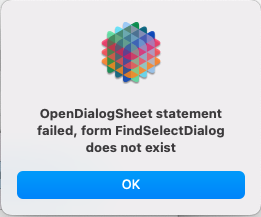 This error occurred in a database that I recently overhauled. In particular, the main form now displays a set of panels, as shown below.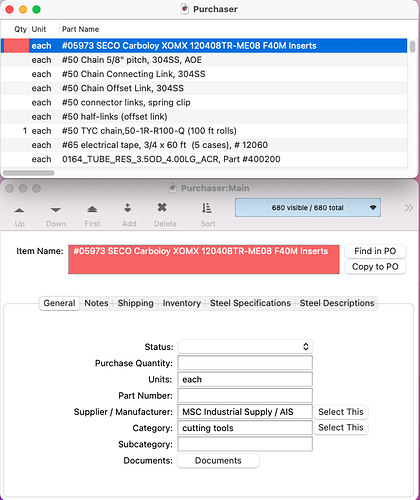 When I open this database, and I click the "Item Name:" Text Editor box, then hit command F to perform a search, I get the error message shown earlier. Also, I am unable to make any searches using the Find/Select dialog, in this database, or in any others I might have open. To fix this issue, I quit and restart Pan X.
Interestingly, after restarting Pan X, when I use the data sheet to perform a search using command F to bring up the Find/Select dialog, there is no issue. Also, after I use the data sheet to search, any subsequent searches, whether thought the "Item Name" text editor box, of through the data sheet, work every time.
This issue occurs when the database is shared, and when it is not shared.
Do you have any suggestions on why this error might be occurring?
Thank you!