I have dialog created with the rundialog statement with two text editors where the user enters information. When the dialog opens, the first test editor is activated. It looks like this: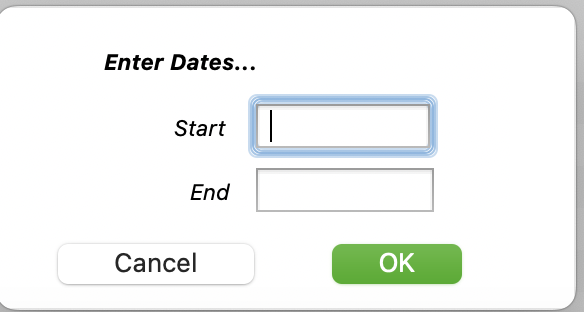 when the user enters something and presses tab, the second text editor is activated and the user can enter information there.
Then, the user can press the Enter key, and both text editors are de-selected. Now it it look like this: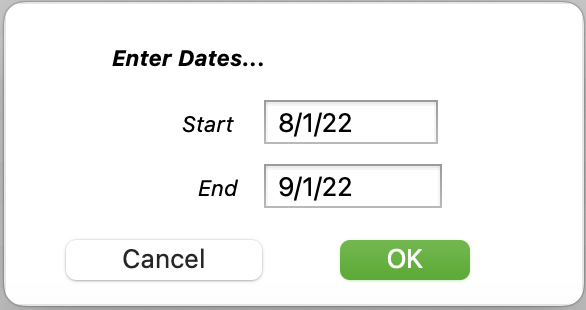 The Ok button is set as the default. At this point, I would like the next press of the Enter key to trigger the Ok button, but, alas, it does not.
The Help page for PushButton Objects says "When a form is used as a dialog (not in a regular window), pressing the Return or Enter key when no text editor is active will automatically trigger the procedure associated with the default button (if any)." Is there a way I can make the dialog act that way? Then I would not have to leave the keyboard and click the okay button with the mouse. (I think that PanX used to work this way and stopped at some point, but I am not sure about that.)