I loved the way that Filemaker Pro handled data entry into an edit box. FMP would let you type a letter and then it would show all the options that could be put into that edit box. As more letters were typed in it would narrow the choices down and further down with additionally entered letters. Hard for me to explain but here is a picture: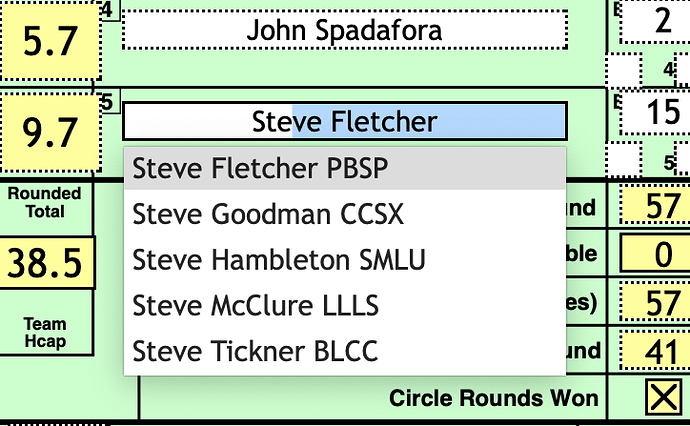 In this case I entered an "S" and then a "t" and then an "e" and then it showed me all of the options for that field that began with "Ste".
Is there any way to duplicate that type of data entry with PanX ?