This morning I noticed that the fans on one of my computers were running hard. After a bit of investigating I discovered an odd scenario involving Panorama.
If Panorama Help is open as the active file, cpu usage for Panorama tends to be fairly low.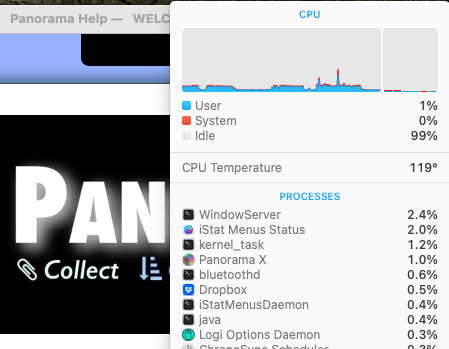 If it's open behind any other Panorama windows, cpu usage soars to around 100%.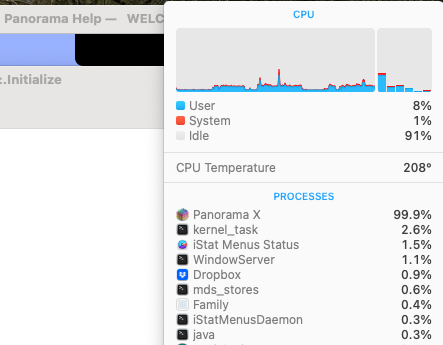 Close the Help file and Panorama completely disappears from the list most of the time.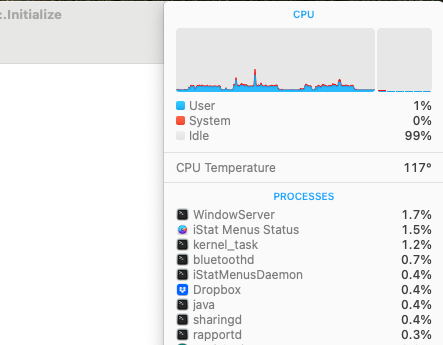 This is on an Intel Mini running Ventura but I was able to duplicate the results on an M1 MacBook also running Ventura.