I'm having trouble closing a window with closewindow in a procedure if the user clicks away from PanX before the statement is executed.
I get the following error message: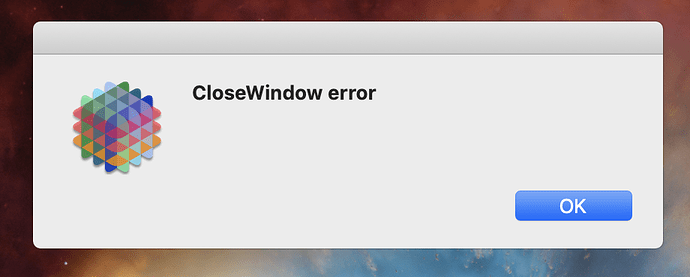 I hoped magicforwindow could help in this situation, but it didn't.
Adding to this report, if I click away from PanX and then click back on any PanX window (returning focus to PanX) before the closewindow statement is executed, the error message is still generated.