The <== operator seems to be tripping up the procedure checking. If I use a standard = then this simple proc passes muster: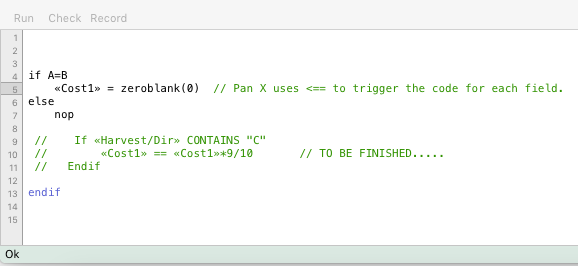 But changing to the <== causes code checking inside a comment: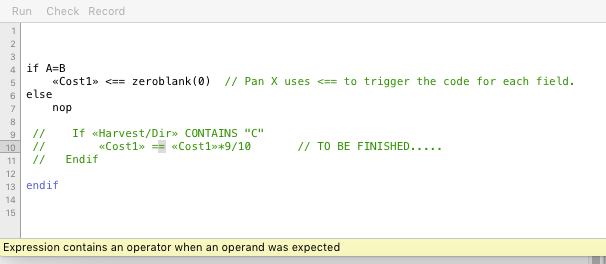 The commented code is, of course, from Pan 6, but why is it being checked inside the comments?
The <== also seems to mess up other syntax checking, as it causes a normally OK proc containing nested IF-ENDIF statements to suddenly throw an ENDIF does not have a matching IF error when it is placed where an = sign was.