I downloaded b25 to perform the latest Panorama upgrade. After clicking the install button I received the following notice as expected:
However, I am not sure the changes actually took place since About Panorama X still displays b24: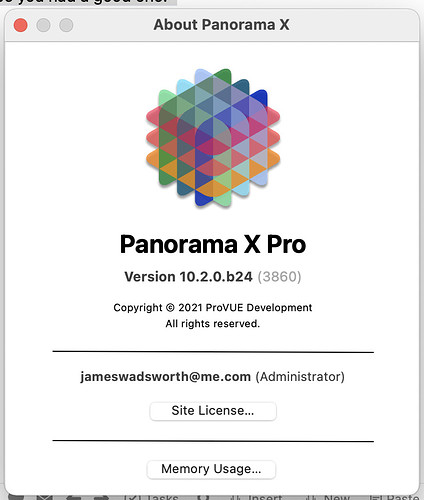 After installing the update, if I check for updates, I am told that I need to update to b25. Has anyone else experienced this?