Is there an easy way to prevent a form window from being manually resized?
I found a solution but I'm having a problem with it. I'm using the Form Properties | Window Size settings, and by making both the minimum and maximum the same, the window can not be resized. Great!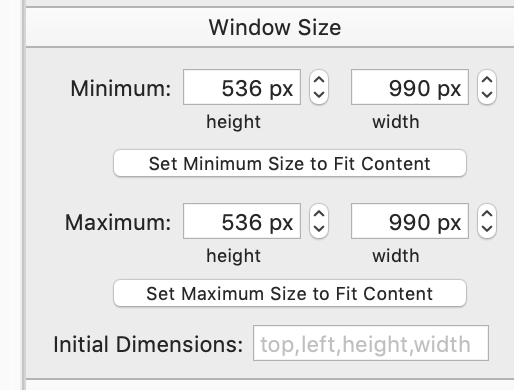 The problem is that these minimum and maximum values are not updated if I use goform to move to a different size form.
For example, if I move to FORM-B and programmatically resize it to 200px by 200px, and then try to manually resize it, it will allow it, and will only resize it to 536px by 990px as defined in the previous form.
Note that FORM-B has it's own settings set to 200px by 200px.
If I move into graphics mode and back, it updates the settings for that form as expected.
I was hoping for something simpler like:
setwindowoptions "RESIZE","NO"