A file set that I've been running for quite some time is trashed when launched on B27. There are a number of files with Tab Panels, Relationships and Auxiliary files that now have elements of others appearing within forms.
Here's a Contacts file, in the background, that has opened with most graphic elements missing from its Tab Panels. Instead many of them appear in an Auxiliary Addresses database. Other elements are missing altogether.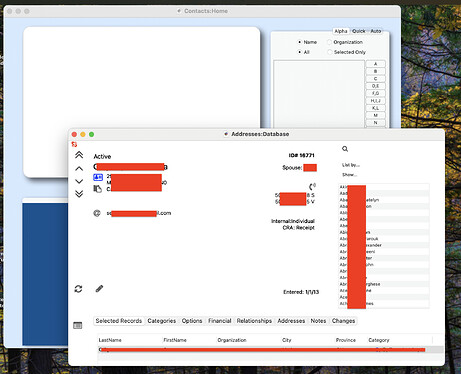 The Addresses window should be displaying a single line of text.
Window sizes, menus and numerous other elements are also corrupted.
I've tried starting repeatedly, and have opened files in different sequences with nothing making any difference. It occurs on two cpu's both running Monterey.
When I revert to b26 it all works as it has.