I have just upgraded to the latest version of 10.2 Build 3745.
I have set auxiliary databases as per the attached screen shot.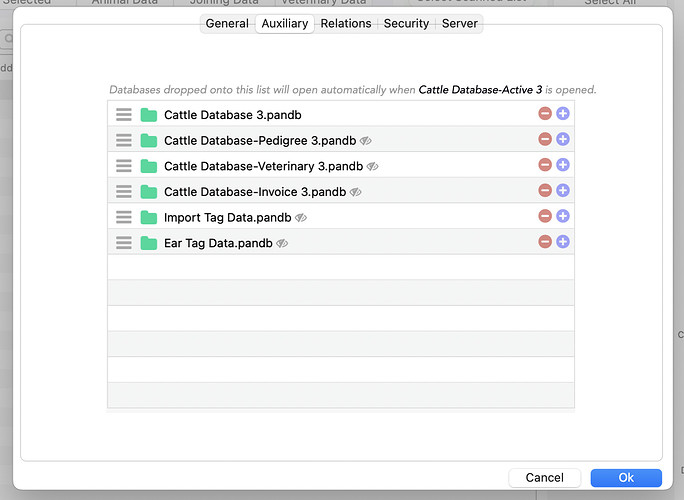 However, when I open the database, only it is opening. I have tried opening it from favourites (as I usually do) or directly from the Finder. I have quit and restarted. Still nothing.
I have another set of files that have previously been set up as auxiliary databases, and they still open normally.
Can't say whether this would have worked with the last build or not - its a while since I would have used this feature. It's possible there's some sort of activation step that I'm forgetting - but if not, it seems to be broken.