So this has been a very pleasant experience to date. I've managed to achieve in two days what it took me months to figure out in FileMaker.
I'm a bit stuck though and thought I'd ask if someone can point me in the right direction.
What I want to do is produce a Report (.pdf) with client specific data e.g. a running total of days spent on-site & off-site for a particular client but also summarise all other time spent. I want to include my own and client logos in the header (I've figured this part out), in the footer I want a disclaimer, page numbers etc. I think this needs be developed in a Form but I reached a road block (its between my ears).
See the attached - so in this case the visible data set is filtered to show DLCSI work. I need to be able to total the on-site and off-site time for DLCSI and then total all of the work for other CB's (of which there are 4) as one line & total for the 2nd Party (of which there are 20) on another line. Obviously I would like to run this report for other CB's in which case ABC's data would be filtered and the DLCSI data now be included in Other CB's totals etc.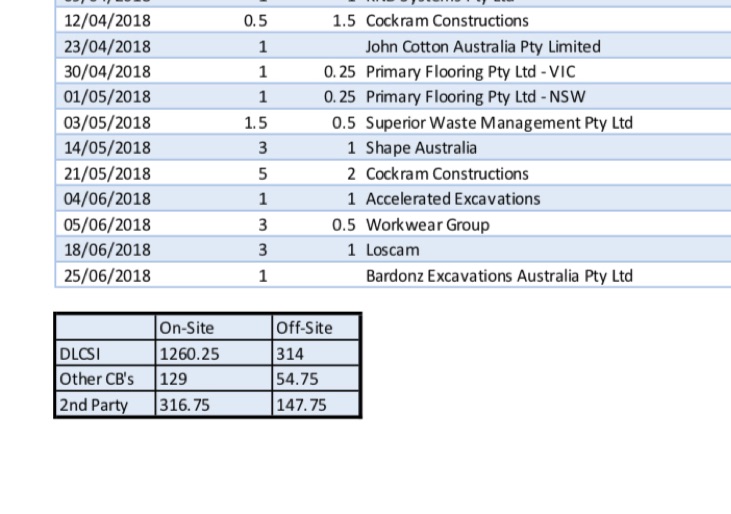 Not sure you will be able to see the above .jpg
I hope this makes sense and any help / advice is appreciated.
Thanks