As many of you are no doubt aware, Apple's WWDC event is this week, with live events on Monday and recorded events the rest of the week. I did not attempt to get an in-person ticket but I will be spending quite a bit of time this week on WWDC, which will leave less time for Panorama work, and possibly cause slower response times from me for email and on the forum. It's an investment in the future of Panorama.
If anyone is interested, I will be participating in a live panel discussion about the first day of WWDC, you can watch live on Monday at 5PM California time on this YouTube channel:
https://www.youtube.com/user/MacVoicesTV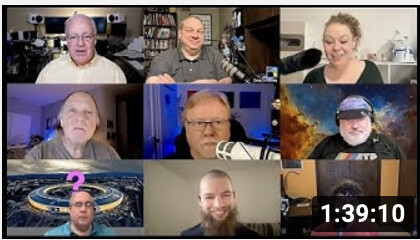 Most of the other panelists are Mac journalists. The show is also available recorded later, but if you watch live you can also participate in the live chat room, sometimes live chat comments and questions make it into the show.