All of the Panorama X training videos (both free and paid) have a new feature – you can adjust the playback speed from 0.5x to 2.0x. Just click on the gear in the lower right.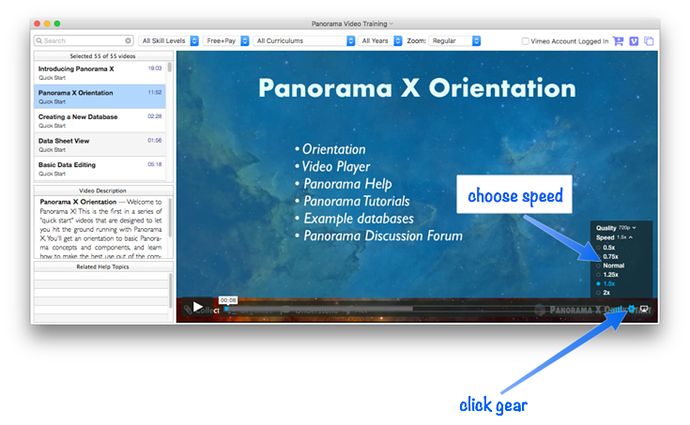 The speed adjustment is available when you play videos from inside Panorama, and from the ProVUE web site (even on iOS devices). It doesn't work if you play the video directly from the Vimeo web site.
Personally I think the the 2x speed is a bit unintelligible, but the 1.5x is good if you're in a hurry. Or even you need more time to absorb the material you can go to 0.75x or 0.5x, if you don't mind my sounding a bit drunk!
Thanks to @JokeAndBiagio, a new member on this forum, for this suggestion. He even gave me a link to the Vimeo help page describing this somewhat new Vimeo feature.