In response to a number of enquiries about a Panorama X crosstab feature, I've written a basic emulator. This is part of the output (it's bigger than the screen) from the 515-record checkbook sample: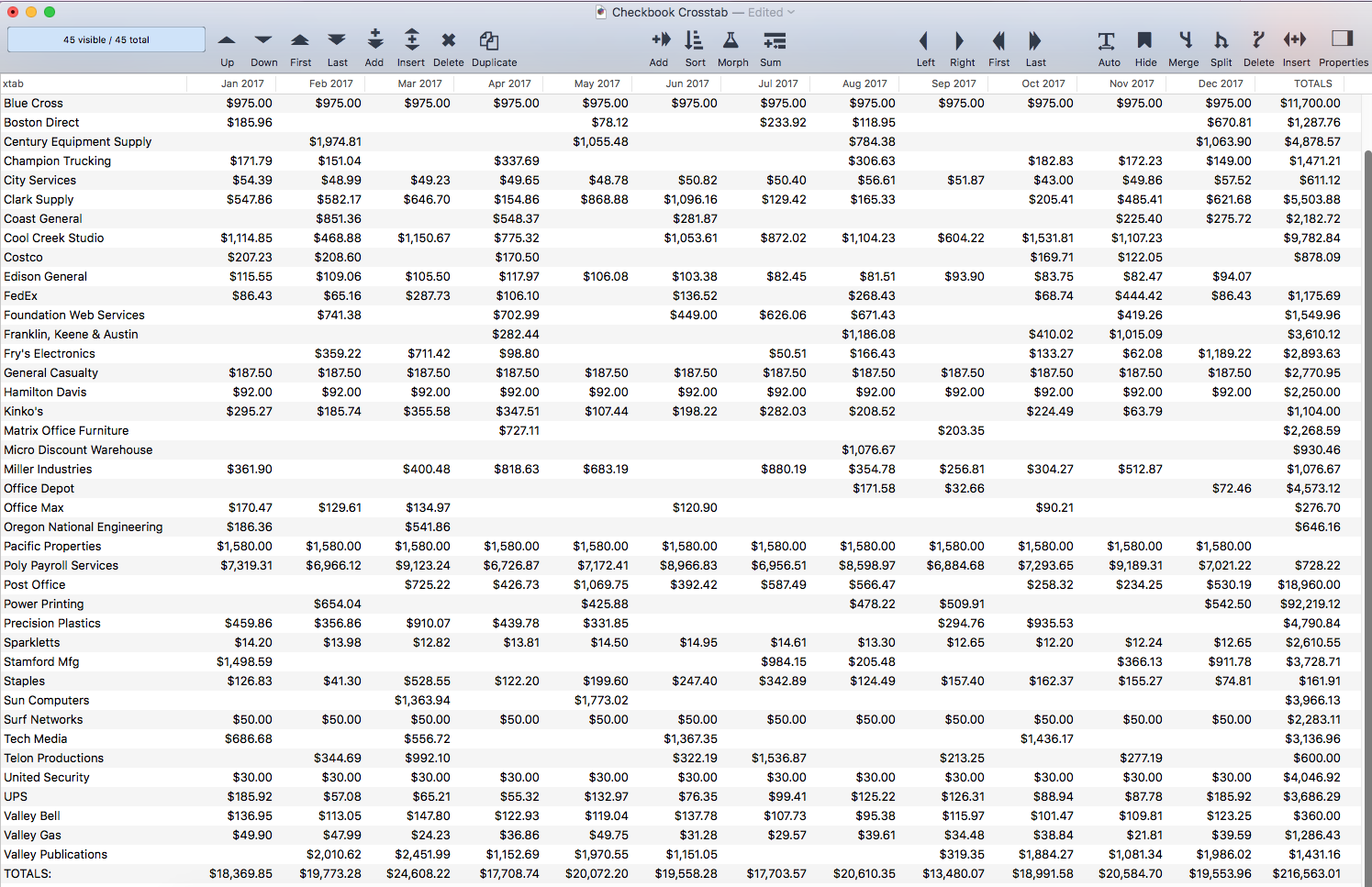 Run time was 5 seconds for this sample. So far I've written only an expenditure by supplier by month format but it can be easily modified for other requirements.
Interested parties can download the checkbook database containing the emulator from https://www.dropbox.com/sh/jr1uf7w2bc5llwh/AAD4YtS5brnozlIrGjzER0Vza?dl=0 but be aware that it's a somewhat rough first attempt - there is much room for improvement.
I'm happy to write a new one to specifications if required.
You can contact me off-thread at audax@wideband.net.au.