I have a database with a field that contains a few lines in it for every record. I'm trying to build an array of numerous records but the line breaks are inconsistent and prevent the array elements from breaking properly .
Within the field, a single record may have ¶ separating every line, it may have ¶ on some lines and crl() on others or it may have crlf() on all.
Here's an example from one record as it appears within the TextEditor and in a TextDisplay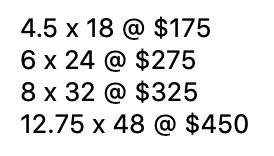 By using replace(Prices,¶,"¶"+¶) I can see that the line breaks are not consistent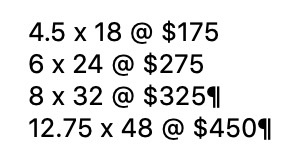 Whether I use ¶ or crlf() to build the array, some multiple lines in the array are treated like one element. They include line breaks but as a single element.
I've tried arraystrip(, replace( and everything else I can think of, but can't seem to cure it. I've back spaced and re-entered the characters at the end of one line and the start of the next in order to eliminate whatever is between the lines. But it persists.