I need some clarification, please.
In a Text List Object (TLO) inspector, what values can occupy the separator ("Sep") option in both the "Selected Value" and "Content Data" areas.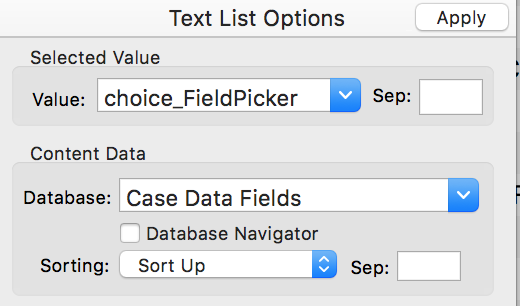 Can multiple characters be used? What about a variable? I've tried these and not had much success. I've also tried various chr(xxxx) values without success.
In other circumstances I've used the default character (which appears to be tab()), but now I have a field which contains both tab() and cr() characters. I'd like to tease that field out of the TLO's selected value, but cannot.
Thank you,
Eric