Greetings everyone.
I am a reluctant Filemaker user due to its complexity. After working with Pan X for about 2 weeks I have found it to be much more user-friendly for average users like me and I have been able to fulfill most of my needs. I am stuck, though, with the matter below.
I have my sheet summarized as follows: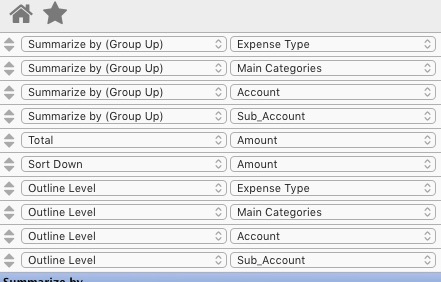 The data contained in this sheet are all expense line items.
I need to accomplish two things:
a) Show the % that each outline total represents over the total amount
b) Divide each total of the outline levels by a certain fixed amount unrelated to this sheet, let's call it "hours". Hours is a single record with one number that I can obviously add to this sheet or put on a different one.
What is the best way to accomplish my goal?
Thank you for your help.